Hello guys
Maybe a thousand of the question in your mind. what is a domain name and type of extensions?
How to buy it?
A Domain is the first step of the website. A Domain is a help to create a new website. Some people buy the domain by his/her name and other people can buy some other bases. A domain name is an important role in the website.
Moreover, nowadays Domain can be easy registration on the internet. Domain names can be easy to identify so that people can easily learn your website. After that choosing, a unique and good domain name is important to create unique content to rank your site.
Here is the list of types of domain extensions.
Types of extensions
.org – for organization
.com – worldwide extension
.net – network organization extension
.mil – military extension
.edu – education extension
These are some of the popular extensions that you consider taking for your domain name. Although there are many, these are some common ones.
However, if your website is not related to any professional field or business. You must look for a .com extension because it is worldwide.
How can register my own domain name?
I explain Some easy step to buy a domain name:
step 1. Decide a unique domain name.
Step 2.check it is available
Step 3. Choose a domain register- the company that you are doing to register a domain on your behalf.
Step 4. click on the purchase button after that this is your domain name.
Decide a unique domain name: As I say that select a catchy domain name. Domain should be easy and understanding the meaning of which is a site related so that the customer can not confuse and understand the website. Every firm or company can use a unique domain name and website style. 1 .com: The company or firms always prefer .com because they think it is the original company. 2 .in: The company or business is only the country base like .in is the Indian site.3 .org: The .org mean organization in this related to an organization. It is beneficial for a customer who sees it. 4 .net: The .net mean network organization in this only buys network site. 5.edu: The .edu mean education site.
Check it is available: The check the domain name which is available in the web hosting site. The domain name is you select for your business.
Click on the purchase button after that this is your domain name: After that purchase a domain name for a website this is the last step of the purchased domain name.
FROM WHERE CAN YOU BUY DOMAIN NAME?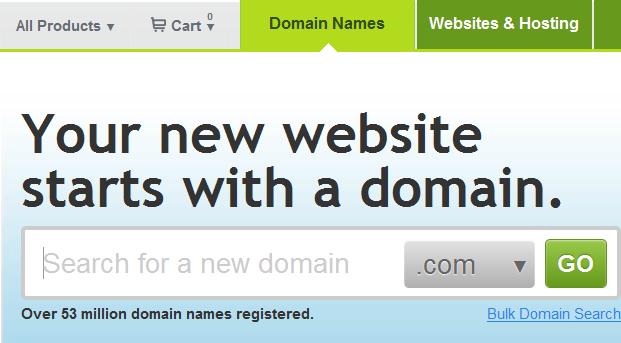 There are many websites to buy Domain name on the internet. You need to pay for a new Domain name. It will cost be according to the plan like a 1-year plan or 2-year plan and so on.
suppose if you buy a domain for a 1-year plan after that the plan will expire. If you can not renew a domain, other people can claim it.
You can buy that from some famous websites like Godaddy, Bluehost, and Hostinger.
Here is your answer to what is a domain name and type of extensions?
as well as how to buy it?
Check out a new post: http://www.royalprince.in/what-is-digital-marketing/